Product Description
Dam liner HDPE geomembrane adopt high-grade high-density polyethylene resin by invention patent trchnology of company. Besides, performance of flat surface high density, also higher ultraviolet radiation resistance, improves friction factor, and increase side slope stability of earthwork composite material so as to make avaiable bearng volume of earthwork film to be maximum, to suit design need of side slope and vertical projects better and to improve project stability. In order to construction easily, there are teo smooth welding edge in both sides, It is mainly used in landfill yard and mine. Our dam liner were exported to North America, Europe, East Aisa, South East Aisa, MIddle East and South America South Africa and many other countries.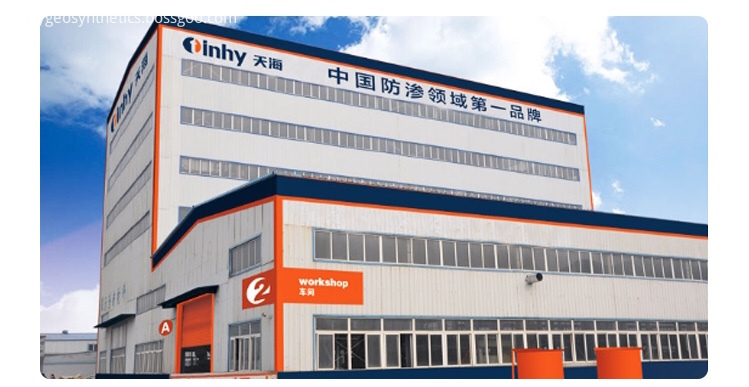 Shandong Tianhai New Material Engineering Co., Ltd stablished in 2002 and located in Jinan city, Shandong province, China, near by Ji-Qing highway and international airport. The park covers 70000SQM, 298 staff, the fixed assets of RMB120 million. It has now grown into a large-scaled specialized geosynthetics enterprise intergrating research & development, production, sales, construction and many kinds of services.
Our main products including geomembrane hdpe, geomembrane liners hdpe,
Dam liner single and double textured surface HDPE geomembrane
, waterproof board, GCL, green roof drainage board, compound drainage net, geogrid, geonet, geocell and so on.
Our company has passed ISO9001:2000 international quality system certification, ISO14001:2004 Environment Manage
nt System Certification and GB/T28001:2001 Vocationl Healty and Safety System Certification. Besides, it has successfully passed on-side check on production license, and has gained National Industrial Production Protection Lincense and special water-proof qualification. At present, we have inport and export rights, and we are the member of Chinese Technical Association on Geosythetics and hss been recognized as a Provincial-level Enterprise Abiding by the Contract, keeping promise for several succsssive years. Besides, we arwarded the titles of Shandong Famous Brand.
Using dam liner to protect our environment and contribute to green earth is our forever mission.
HDPE GEOMEMBRNAE PARAMETERS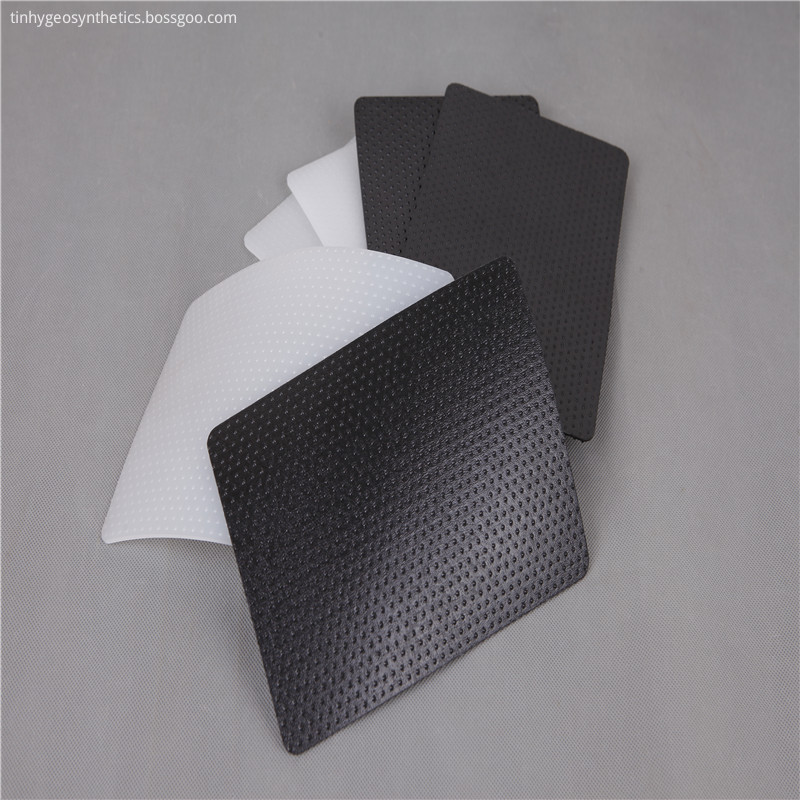 No.

Item

Test Value

0.5mm

0.75mm

1.0 mm

1.25 mm

1.5 mm

1.8mm

2.0mm

2.5 mm

3.0mm

1

Minimum Density(g/cm³)

0.94

2

Strength at yield, N/mm

7

11

15

18

23

27

30

38

45

3

Strength at break ,N/mm

10

21

28

33

43

51

57

71

85

4

Elongation at yield,%

13

5

Elongation at break,%

700

6

Tear Resistance N

56

93

125

156

187

219

249

311

373

7

Puncture Resistance N

120

263

352

440

530

618

703

881

1059

8

Stress Crack Resistance, hrs

400

9

Carbon Black Content, %

2.0-3.0

Carbon Black Dispersion

1 or 2

10

Standard OTI Min

100

High Pressure OTI Min

400

11

Impact Cold Crack at -70°C

Pass

12

Water vapor permeability(g.cm/cm2 .s.Pa)

≤1.0×10-13

13

Dimensional Stability (%)

±2
PVC GEOMEMBRANE PARAMETERS
Items

I

II

Tensile Strength Mpa ≥

8.0

12.0

Elongation at Break %

200

250

Size change rate in heat treatment %

3.0

2.0

Bending low Temperature °C

-20°C

-25°C

Anti-penetrating

Not leaking

Impermeability

Impermeable
PRODUCTION PROCESS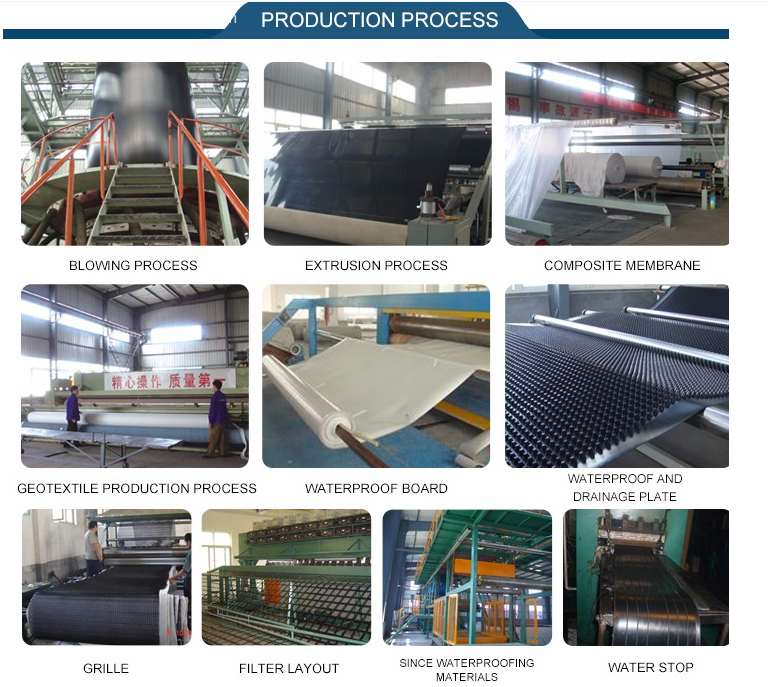 QUALITY ASSURANCE
Dam liner quality is our life, it must be thoroughtly understood and executived by each employees. We guarantee the quality of dam liner HDPE geomembrane applied the production of raw materials by our close cooperation with the manufacturer of raw material and strick materials into plant inspection procedures. Advanced equipment and experienced, skilled operator, to creat a stable high quality of dam liner HDPE geomembrane. Indenpendent QC department could do inspection for each volume product before delivery, to ensure that everyone of the factory product can meet standards by tight system control operations, maximize our quality to meet customer's requirements. And has been recognized by the international organization for standardization though the ISO9001:2000 certification, our quality control level meets the international standard.
PRODUCTION EQUIPMENT

Our major production facilities include three-layer construction film blow machine, calendering method geomembrane production line, the first company to introduce 8.5m width geotextile production linb, 7m width compound gemombrane production line, GCL production line as well as the patent technology first 3m width forming in only one time drain board production line to produce a variety og geosynthetics.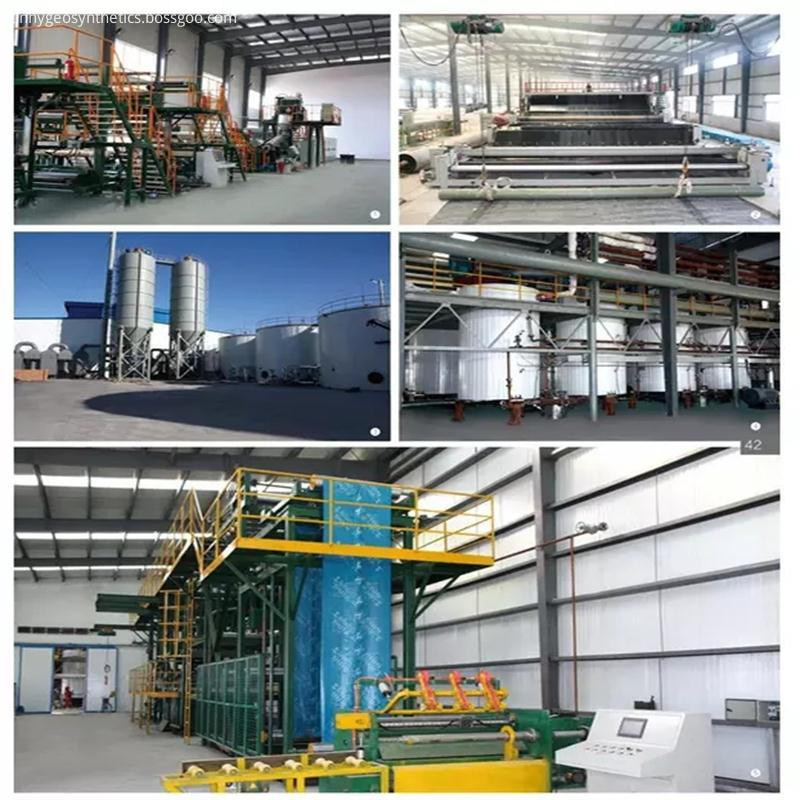 CERTIFICATE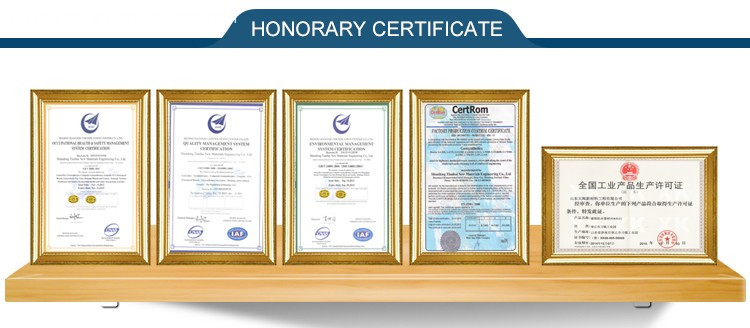 PICKING& SHIPPING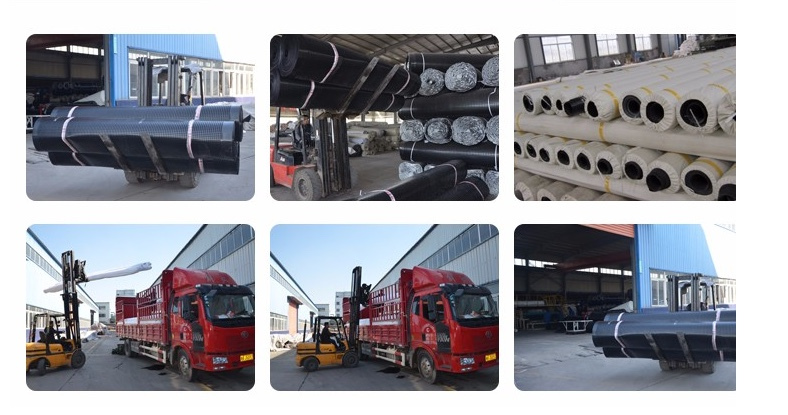 PROJECT CASES