Product Description
SUF 18-75-975 Corrugated Roof Sheet Forming Machine
Our equipments, including arch sheet machines, composite sandwich panel machines, Polyurethane spray foam machines C-purlin&Z-purlin machines, flat sheet corrugated, glazed tile roll forming machines, bending machines, Slitting Machines, Corrugated Floor Deck Forming Machine, all sell good both in domestic and foreign markets because of our top quality and most competitive price. What's more, oversea services are available for us. we can send our engineers and workers to customer's construction sites.
Main features of SUF 18-75-975 Corrugated Roll Forming Machine
The advantages of 18-75-975 Corrugated Roof Sheet Forming Machine are as follows:
1. The produces panel is widely used in modern factory, such as workshop, 4S auto shop, is a new popular roof panel and well decoration panel,
2. Easy operation, low maintenance cost,
3. Popular in South American market (like Bolivia).
Detailes images of Corrugated Roof Sheet Forming Machine
Machine parts:
1. SUF 18-75-975 Corrugated Roof Sheet Forming Machine rollers
Rollers anufactured by high quality 45# steel, CNC lathes, Heat Treatment,
With Hard-Chrome Coating for long life,
With feeding material guide, Body frame made by 350H type steel by welding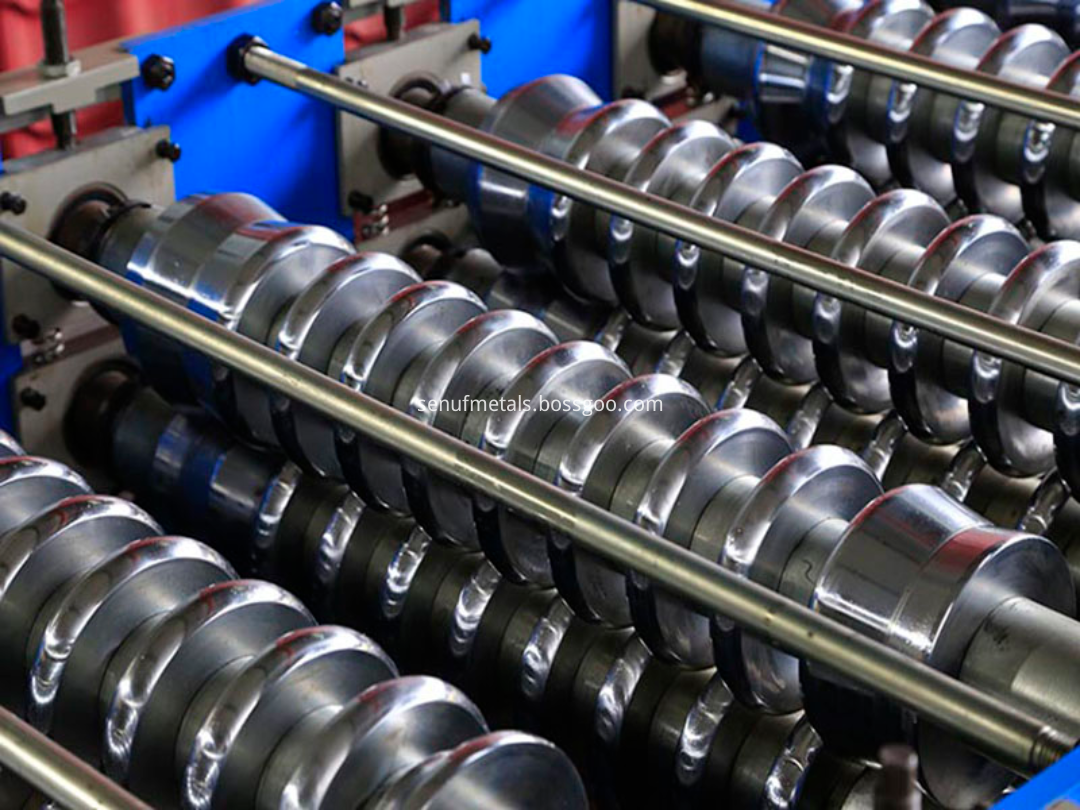 2. SUF 18-75-975 Corrugated Roll Forming Machine Pre-Cut
Avoid wasting material, easy to operate, The pre-cutter is connected with PLC control system,
PLC is calculating profile length within roll forming, once material s required to change,
PLC is calculationg the length for total and remind operator, production finishes and able to manual shearing material before roll forming so as to change material for new production.
It is the advanced function and good for production to save material, no waste.
3. Corrugated Roof Sheet Forming Machine Post Cutter
Cutter frame made by high quality 20mm steel late by welding,
Post cut, stop to cutting, use the same hydraulic motor drive
Hydraulic motor: 2.2kw, Hydraulic pressure range: 0-12Mpa,
Cutting tool material: mold steel Cr12(D3 steel) Heat Treatment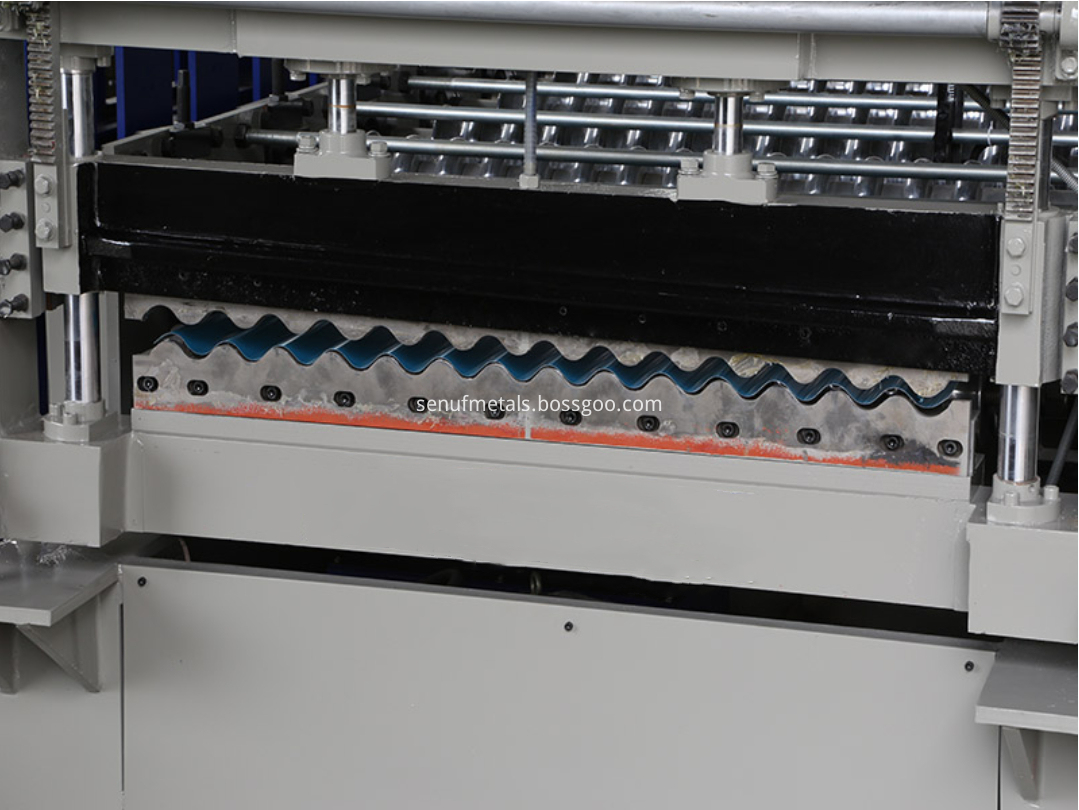 4. SUF 18-75-975 Corrugated Roll Forming Machine PLC Control Cabinet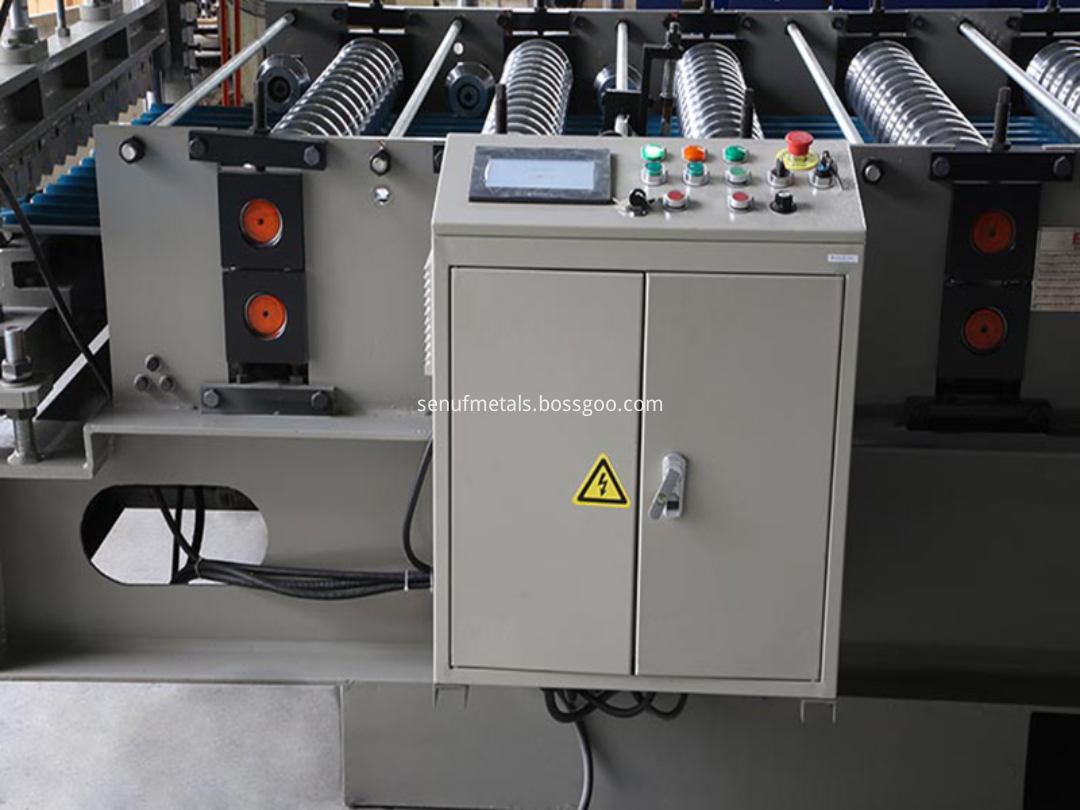 5. 18-75-975 Corrugated Roof Sheet Forming Machine Decoiler
Manual Decoiler: one set
Un-powered, manually control steel coil inner bore shirinkage and stop
Max feeding width: 1000mm, coil ID range: 470±30mm
Capacity: Max 5 tons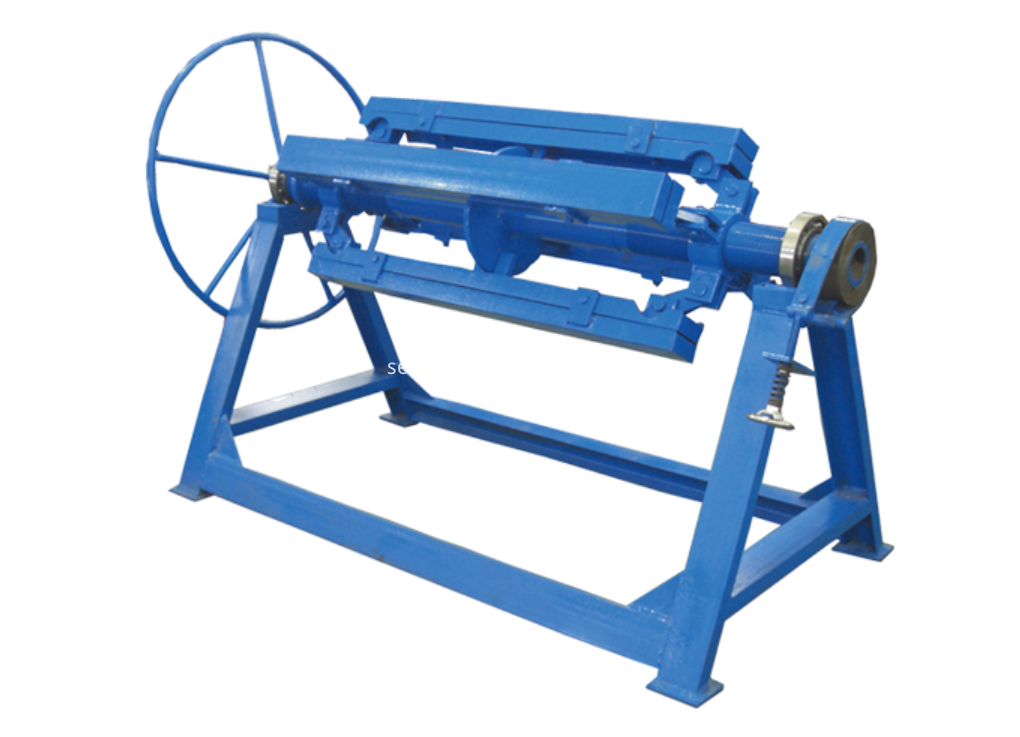 With 6 tons hydraulic decoiler for option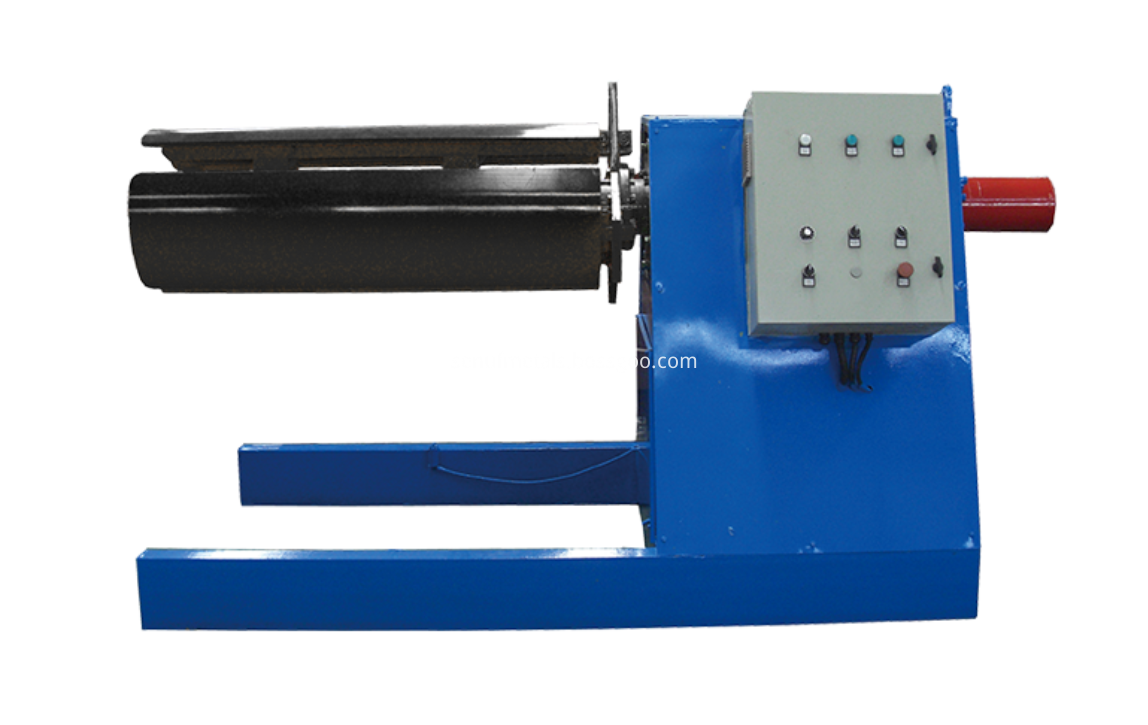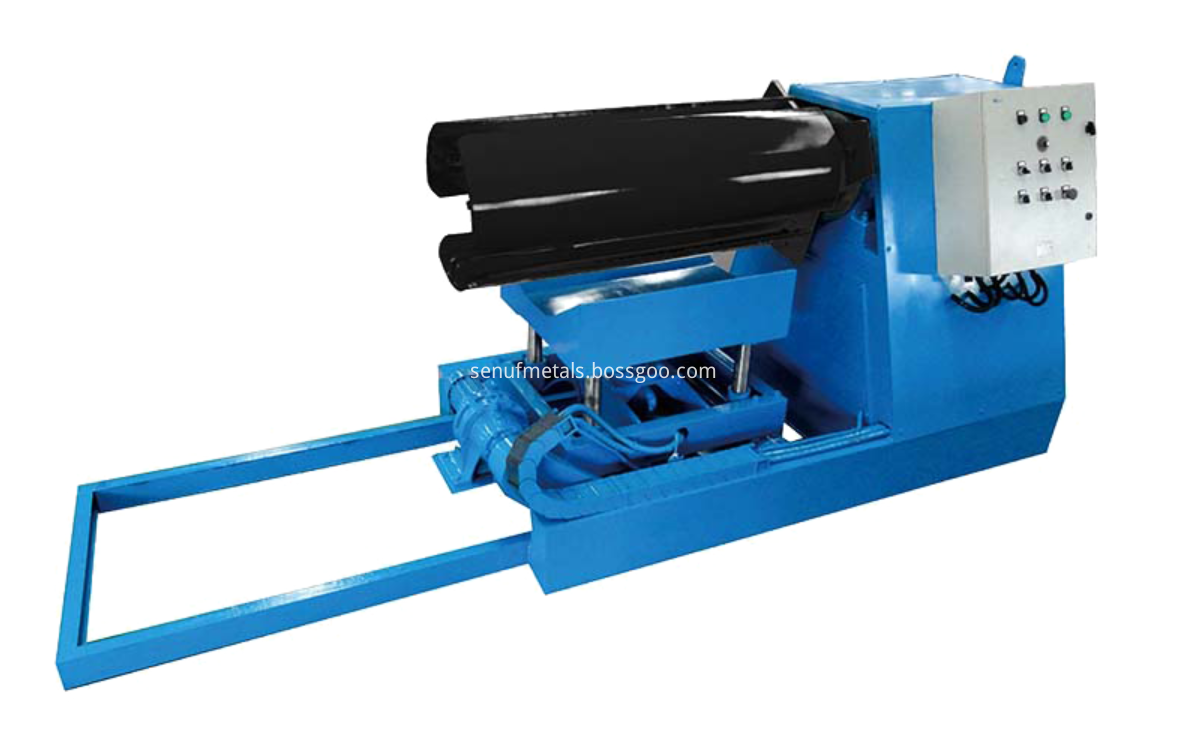 5. SUF 18-75-975 Corrugated Roof Sheet Forming Machine Exit Rack
Un-powered, one unit
Other details of Corrugated Roof Sheet Forming Machine
Suitable for material with thickness 0.3-0.8mm
Shafts manufactured by 45#, Main shaft diameter Φ75mm, precision machine
Motor driving, Gear chain transmission, 19 rollers to form,
Main motor: 5.5lw, frequency speed control, forming speed appro. 15-20m/min, 30m/min as optiona,